Fc Barcelona 2020-21 Season kits & Logo Download link for DLS 20. Download Fcb kits in DLS 22.DLS 22 Kits Fc Barcelona is only for you.
F.C. Barcelona 2020-2021 kits for Dream League Soccer 2022 (DLS22), and the package includes complete home kits, away, and third. All Goalkeeper kits are also included. I hope you will enjoy playing the game with kits from kuchalana.com.
The new jersey is based on models from the 1920s as reported by the club, but its resemblance to that of 2010/11 is undeniable., with which the Culés won La Liga, the Spanish Super Cup, and the UEFA Champions League in one of the best moments in their history. 
We see a prominent return of the yellow color, which appears on the neck and pinstripes that divide the traditional stripes, updated with a dotted gradient effect. Detail with the Senyera appears on the back of the neck, while the sponsors and Unicef ​​logos are applied in white. Blue shorts with maroon sides and socks with hoops complete the uniform.
Logo
https://i.imgur.com/HiliJUx.png
Home Kits
https://i.imgur.com/j4UkFpK.png
Away Kits
https://i.imgur.com/YeLPGA4.png
3rd Kit
https://i.imgur.com/81nhNuR.png
Third Kits 2
https://i.imgur.com/kSQrK3o.png
GK Home
https://i.imgur.com/6EKUJc9.png
GK Away
https://i.imgur.com/vRssMHB.png
Kits
https://i.imgur.com/yXR8H8a.png
Kits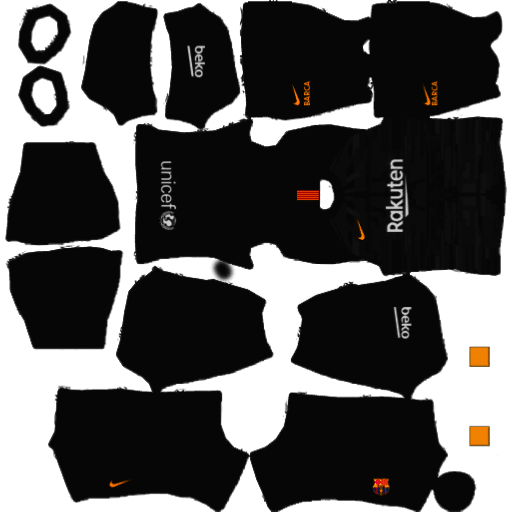 https://i.imgur.com/XFaSm2d.png
FCB kits installing Tutorial:
Open Game
Click on the Customize icon at the top corner
Edit logo/kits
Click on Download
Copy Kits & Logo link from this post
Paste in the apk and save.
Video Tutorial: